artig.net

Development of the concept artig.net
artig.net offers an interactive platform for artists who want to present their work within this artpool and/or participate actively in the further development of the artpool.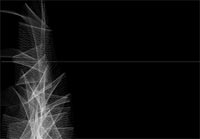 As far as possible a separation in administrative and artistic branch will be avoided. Such, the navigation scheme and the internal contributions (for instance a virtual art magazine) will be works of art.
artig.net will feature all forms of artistic expression. The main focus will nonetheless be in artistic work, which is being developed for the Internet. Thus young Internet artists will be given a forum to present their work but at the same time current art in the net will be featured.
The meeting of diverse realms of art and theory shall lead to a mutual fertilization. Experimental artistic endeavors shall be encouraged.
artig.net will be designed as an interactive labyrinth. The user enters a terra incognita in which he or she has to engage into a playful interaction.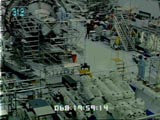 The exploration of the virtual spaces of artig.net develops into a discovery journey to the possibilities of the medium Internet. In the control centers tools for the further development of the system are being provided.
artig.net will also be a platform for discourse and exchange: Forums and Chats will supplement the platform.
artig.net will be a platform for art in the realm of the Internet.
The concept was realized with the opening of the Web portal incognita.at in 2002.
.
artig. net has been developed with the support of the MEDIA Programm of the European Union.